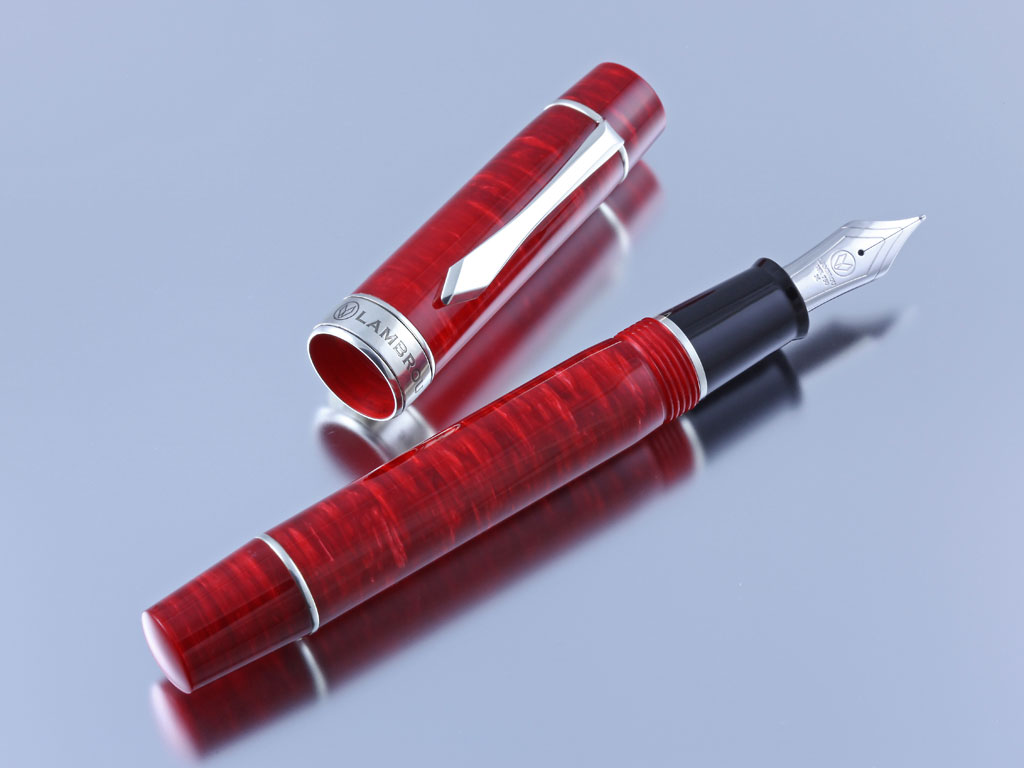 The new LB6 Virtues Pens is a collection from Lambrou Pens (formerly Classic Pens, Inc.) that I'm really excited about! For one, I absolutely adore the Flame Red acrylic and, two, I had a bit of hand in creating the collection.
While I was at the 2015 LA Pen Show I approached Andy Lambrou about creating a one-off pen based on their Mythos and made from the Flame Red acrylic. The Mythos model is their largest pen with somewhat of a square-ish design. It feels great in my hand and the oversize #8 nib looks fantastic.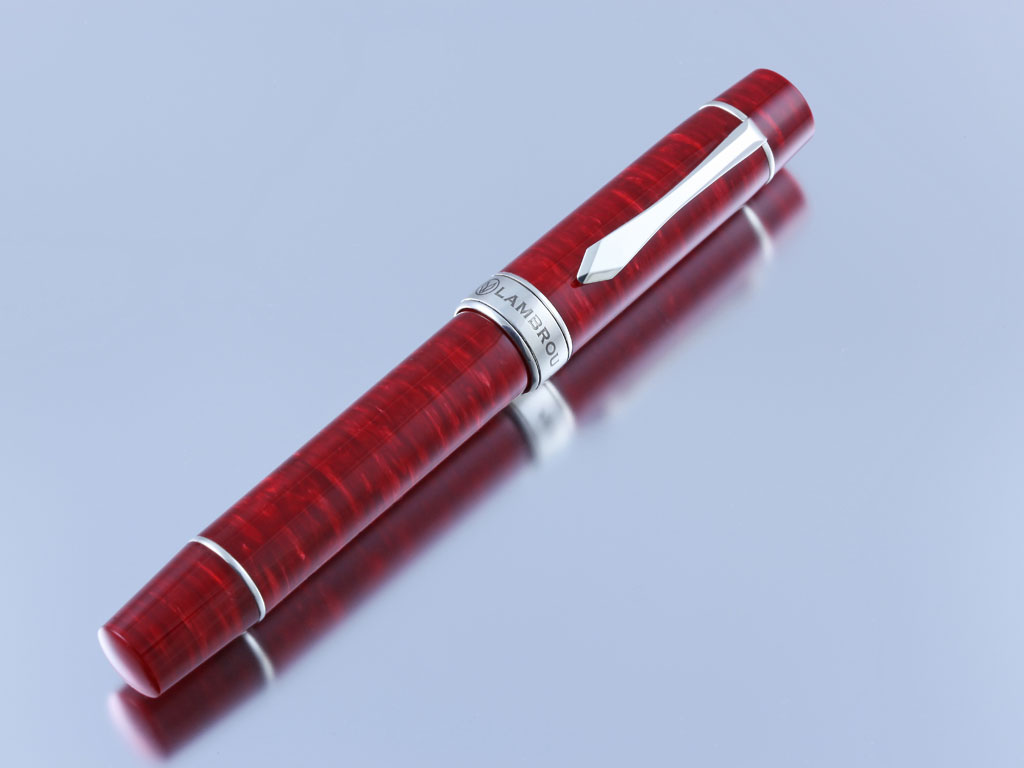 Andy liked the idea so much that he decided to turn the design into a series with multiple colors, each limited to only 10 pieces. The first two colors available are Passion in Flame Red and Celestial in Space Blue. Each color will be available in a round or faceted design, as can be seen in the Celestial model. By the time the LA Pen Show was over, I believe Andy already had 3 or 4 pre-orders!
All the pens are hand crafted by Paul Rossi in the USA and will debut at the 2015 DC Super Show, where I'll be taking delivery of #00/10, which will make a sweet partner to my #00 LB5. So, as you can imagine, August 14th can't come soon enough!