My "mini-reviews" are intended to provide a quick, simple insight to a pen after a brief period of usage. They're originally published on my Instagram feed but will be published here for archive's sake and easy reference. I genuinely look forward to hearing your thoughts so please leave a comment at the end.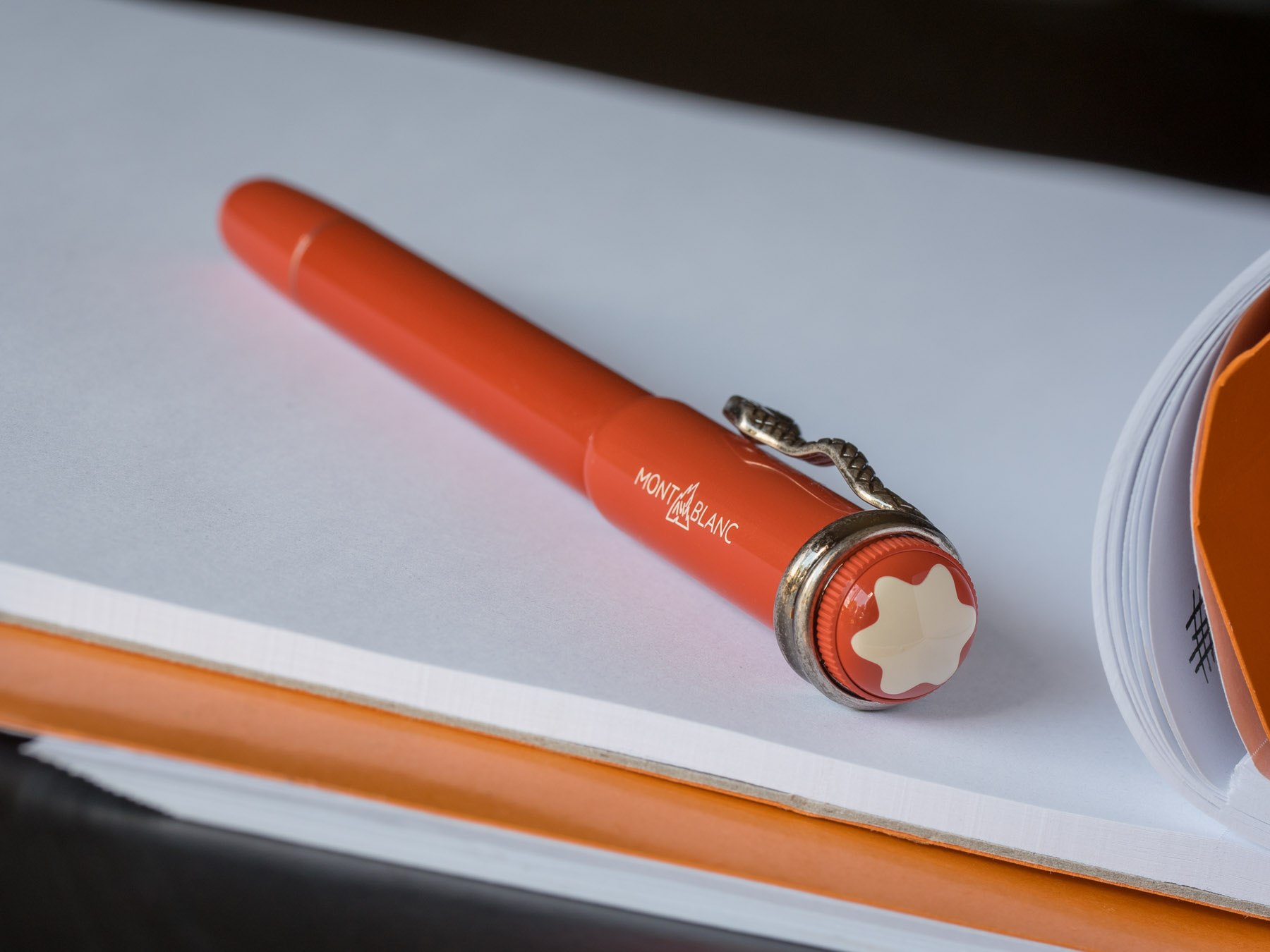 ​When I first learned the price point for the Rouge et Noir was $650 for the black and $780 for the coral I was 100% ready to purchase one. The only thing holding me back was deciding on a color. I was actually considering buying both to make the decision easier. That's how much I loved the design. Then I read some reports of how thin it is with a comparison to the 1912 and my heart dropped. I just don't do well with thin pens. The 146 is as thin as I'll go so I decided to wait until I could handle one to decide for sure. Now that I have, I definitely won't be buying one.
Otherwise, the pen is outstanding.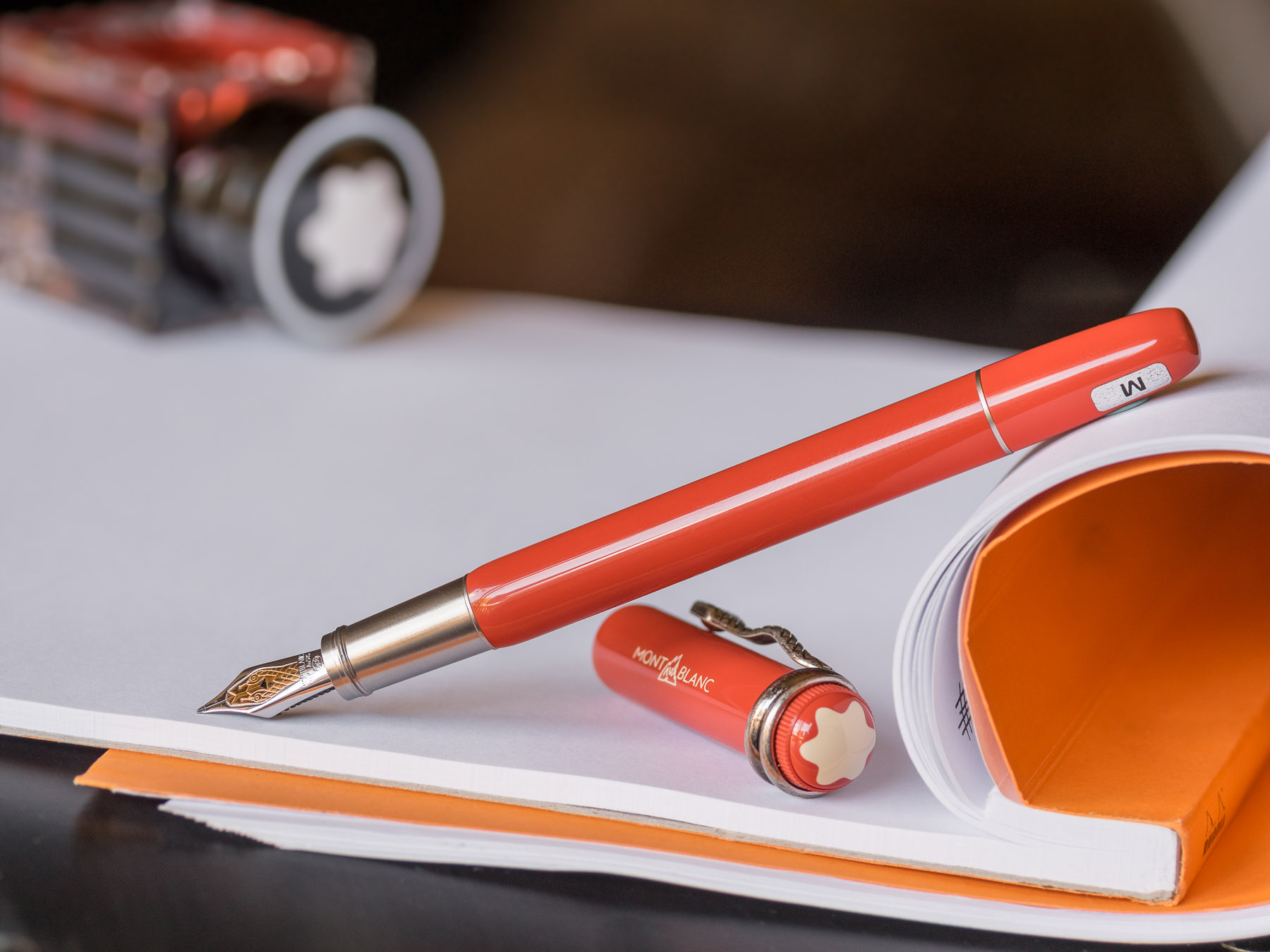 I love the design elements incorporated into the pen that were inspired from Montblanc pens from 1920s and '30s. I usually shy away from metal sections, but this one has a matte finish that allows for a solid grip. The metal barrel adds a lot of heft to the pen, which did make it easier to control given how thin it is, but after 10+ minutes of writing my hand began to cramp. The piston is smooth, not Pelikan-smooth, but smooth and works well.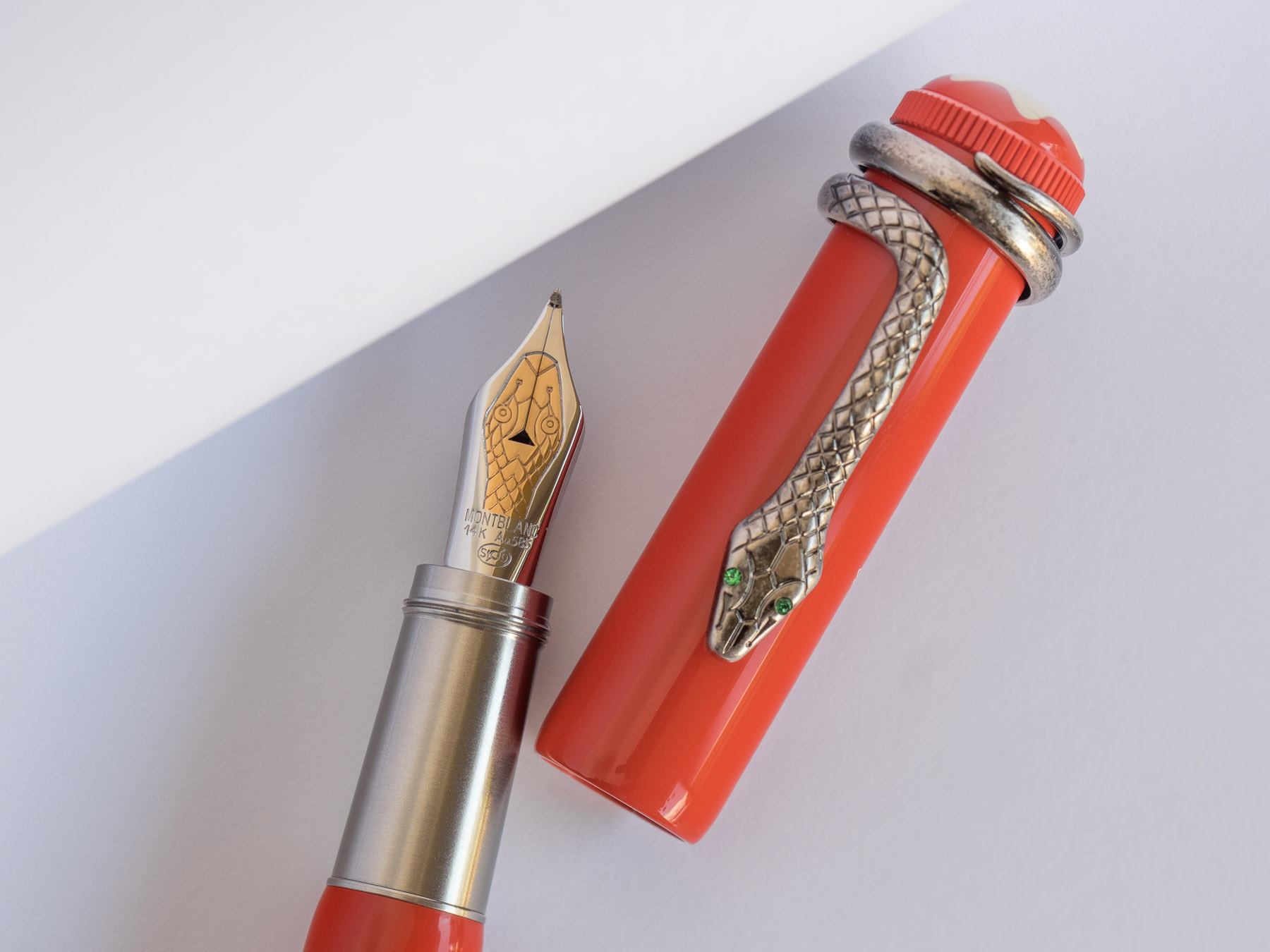 The nib is lovely. It reminds me a lot of the nib on my Heritage 1912. A little bounce, very smooth, and good flow. I love that the threads are at the front of the section as it leaves a smooth transition from section to barrel.
Overall, I'm very pleased with the quality and performance. It's just too small for me. If you can adjust to the thinness, I would highly recommend this pen. I think the Rouge et Noir is a great addition to the Heritage line and I can't wait to see what Montblanc introduces next.